INTERNATIONAL FOODS
Retail Profile: ARZ FINE FOODS
At the heart of Mediterranean and Middle Eastern gourmet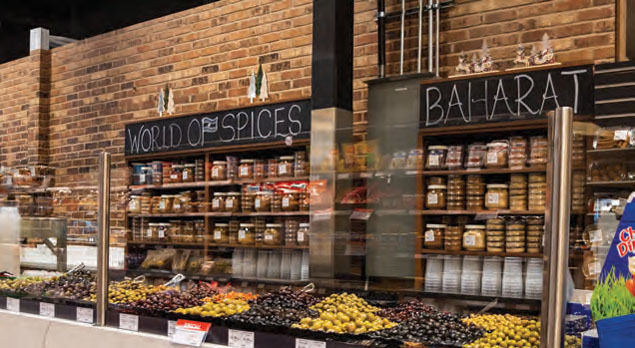 Arz Fine Foods was founded as a small bakery in Toronto in 1989 by brothers Armand and Hovic Boyadjian. Today, the brand boasts two thriving stores in the Greater Toronto Area, a large and loyal customer following, enviable brand recognition with a large private-label line of products, and over 130 employees.
Armand Boyadjian shares his story while giving Grocery Business a tour of the new Arz Fine Foods market and café in Mississauga, Ont. He acknowledges his good fortune—he works in a business that he loves alongside his son. A business graduate, Giorgio and his father work closely together.
Boyadjian talks about the pandemic and running the business amidst crisis. He is from Lebanon and his family has Armenian heritage. As an immigrant, he is not new to change or difficulty and he says his life experiences, good and bad, make him want to offer compassion, aid, community and a taste of home, especially to those who are new to Canada.
"I lived in France for almost 10 years. I studied and worked there. My uncle had a restaurant business. I worked as a pastry chef. I learned the business— baking, cooking and everything else," says Boyadjian.
"Then we came to Canada. We started our business as a pita and sweets bakery.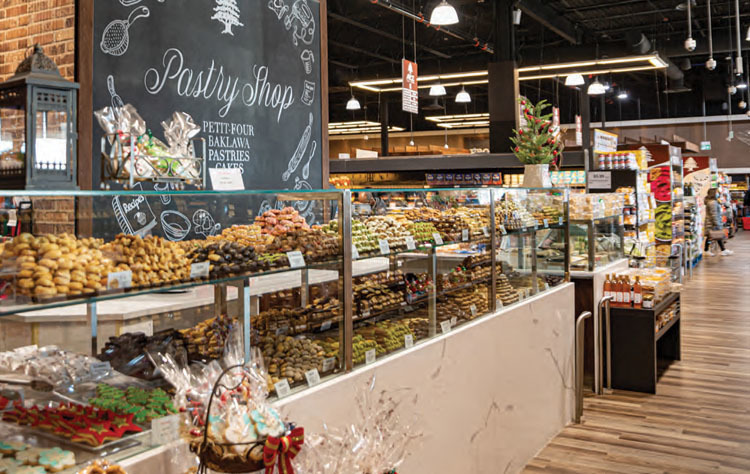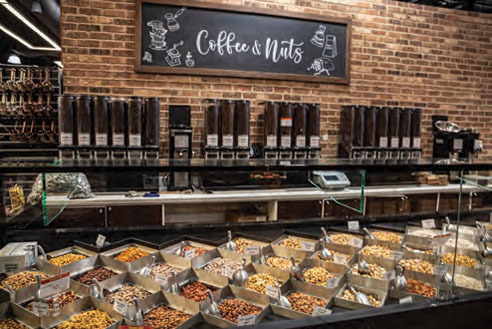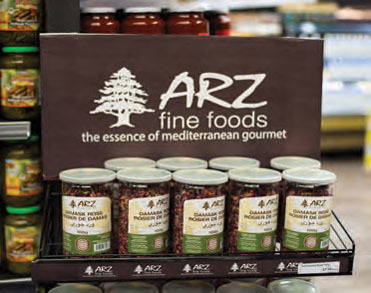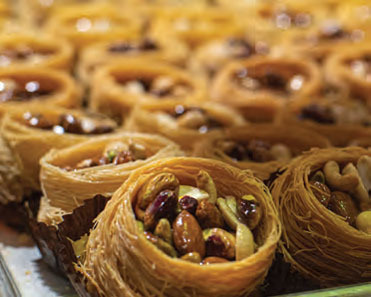 In 2001, we moved to a new location in Scarborough, Ont. and we started thinking, 'the bakery alone is not enough,'" recalls Boyadjian. The Boyadjian brothers then combined the bakery and deli into one shop.
Success came quickly and propelled the business into grocery. Boyadjian says this was partly to support customers, many of whom at the time were immigrants from conflict zones. "Canada is so good. It's a beautiful place, bringing all those immigrants from abroad. And this is what makes the food industry more exciting because immigrants bring different foods and recipes to a new country."
Arz Fine Foods' popular private-label products are based on the use of authentic ingredients and recipes. Boyadjian travels extensively to support the label, including an annual pilgrimage to Lebanon for the olive harvest, where he shops for the very best of Mediterranean ingredients. "Olive oil is one of the most important ingredients in our foods. Olive oil and fresh bread," says Boyadjian.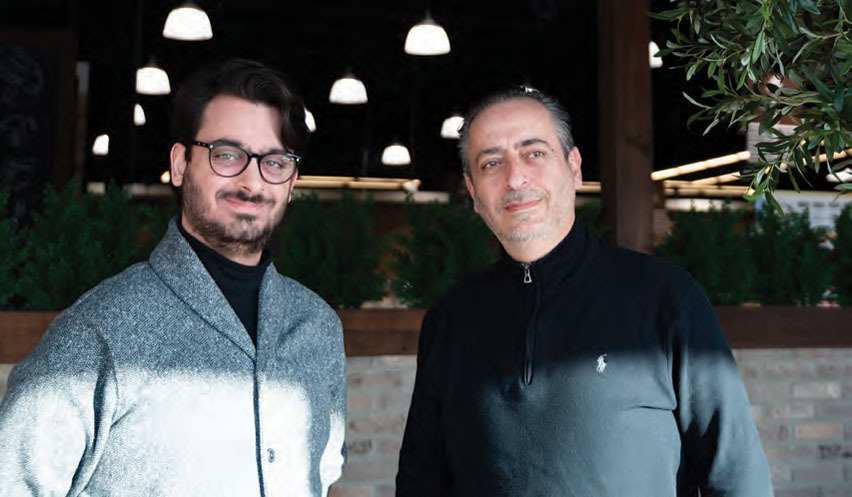 The new Mississauga location opened in the summer of 2021. It includes a market, a prepared foods counter, bakery, and eat-in café, at the centre of which is an olive tree. From shelves stacked with all sorts of pita, lavash and other flatbreads, to a butcher counter, to an impressive selection of traditional Mediterranean cheeses and yogourts, to beverages and gifts from across the continents—the aisles are lined with colourful, fragrant goods, like large clear containers of dried Damask rosebuds that are woven across the shelves and bordered by glass displays filled with pyramids of sweets and decadent pastries.
Boyadjian looks back on those first years. Of course, it was very difficult; there were times that he used to sleep in the bakery. He spoke French primarily, and he says that English was very difficult for him. But he learned (in fact, he speaks four languages).
"I want to tell you something. Canada, it's a different culture completely," says Boyadjian, laughing. "In Canada, they love food! They love to try new food, and this is what I see in my day-to-day." He believes that Canadians have been so open to new flavours that it has resulted in exponential growth in the sale of multicultural foods. Boyadjian says that in 1989, there wasn't falafel, Za'atar spice, or baba ghanoush in grocery stores. But today, products like hummus are staples.
"Food. This is what I love. If you ask me anything else, I'll tell you, no, I don't know about it, but I know about food." Boyadjian, his brother, and his son view themselves as ambassadors of Lebanon, the European style of bakery, and of Canada when they travel abroad. Boyadjian says that this is a great responsibility—they are carrying a name that has been in business for over 30 years, and people trust them. This means everything to him.
Since Giorgio joined him a year and a half ago, Boyadjian says that while he is "not too old," he feels younger now. His son loves the business and wants to continue the brand, and this makes Boyadjian happy and optimistic about the future.